Free Rental Analysis
Call us today! 484-328-3282
Enter your rental property address below to get your free rental analysis.
Philadelphia Property Management
We Can Help Manage Your Philadelphia Rental Property with our full Service "No Hassle" process.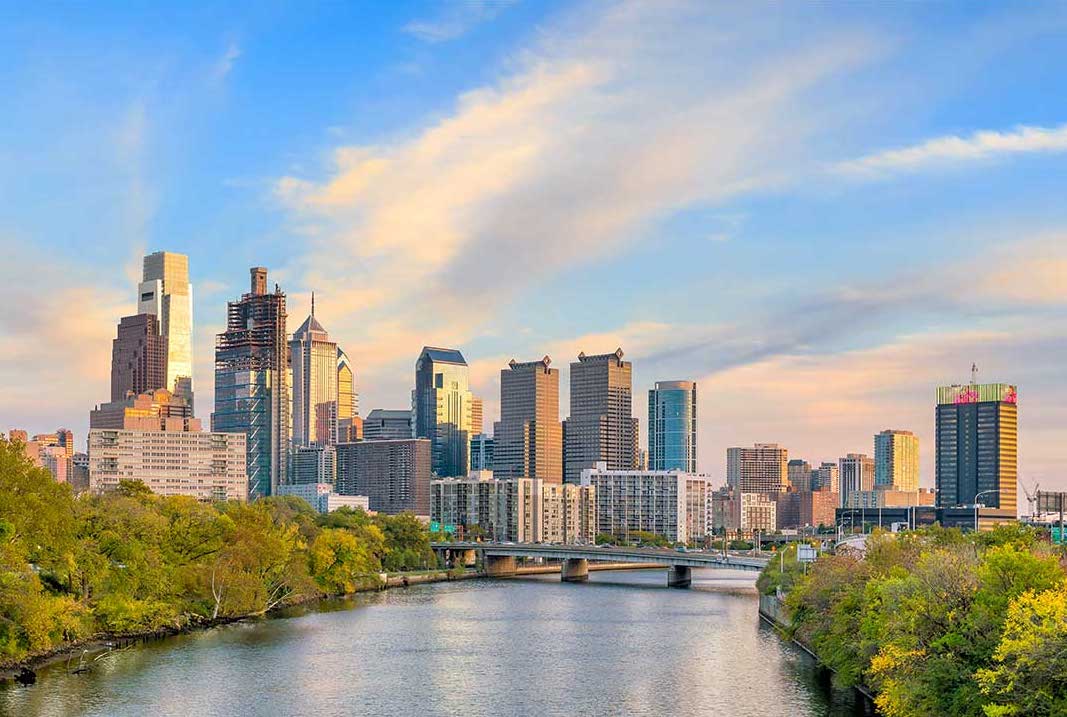 Welcome to Del Val Realty & Property Management. Del Val is a FULL SERVICE residential property management company with over 15 year's experience. We serve Philadelphia and the western suburbs where we manage over 2,400 single family, duplexes, and multi-family units.
We are the Company to call when you are tired of the 3 "T's": Tenants, Toilets, and Townships! We advise property owners how to build wealth and financial security through hassle-free ownership of rental real estate with our NO "Hassle" FULL Service Management Program. This program allows owners to enjoy the financial benefits of cash flow, tax savings, and wealth creation while it GUARANTEES you will never have to deal with maintenance or late night tenant issues.
Learn more about our comprehensive services below.
Marketing/Leasing Process – Del Val has developed our exclusive 4-Step LeaseUP! Program to get your property rented as quickly as possible including advertising on 100's of websites, professional quality photos and videos, extensive knowledge of key words and how to get your property found on internet searches, and personally showing the property with our leasing agents.
Daily Management Process – Del Val will manage your property and tenants including collecting rent, paying bills and bookkeeping services, year-end tax and financial records, handling tenant calls and complaints, working through any tenant disputes, coordinating and performing maintenance, making sure you are in compliance with city rules and regulations, move-in and move-out inspections and much more.
Maintenance Process – Del Val does offer several different maintenance options including using our in-house maintenance staff in combination with outside vendors. In some cases, owners can perform their own maintenance or work with their own contractors. We also, in some cases, recommend purchasing a home warranty program to protect all your major appliances and systems. We can discuss which option best fits your needs.
Learn More About Our Services...
Here are some of the many other benefits of working with Del Val:
Our 90 Day "Better" Then 100% Money Back Guarantee– If an owner wants to terminate within the first ninety (90) days, for any reason, all monthly management fees will be returned to Owner plus an additional $200!
Loyalty Program – Del Val's monthly management fee will be reduced by 1/2% after each 12 month period. For example, the monthly management fee will be reduced by 1/2 % during months 13 through 24 and 1% during months 25 through 36 and so forth until it reaches 5%.
Monthly Agreement – Del Val does NOT lock you into a one year contract – our agreement is monthly and allows you to terminate anytime with 30-day's notice. You are not committed to us for a full year
12 Month Lease Guarantee – Del Val will guarantee that if any tenant we place in your property leaves during the first 12 months we will market and find a new tenant at no cost!
Rent Collection Systems – Del Val uses aggressive rent collection strategies which include email reminders, certified letters, and phone calls and, if no payments, ultimately we take tenant(s) to court. Tenants have two options – pay rent or be removed from the property!
Eviction Protection Program – Del Val will pay all your eviction related expenses including court fees, legal fees, and our fees related to filing an eviction for just $12 per month per property ($20 per month per property in Philadelphia). Del Val will absorb all the cost of Phase I (court and Judgment) and Phase II (possession). You pay nothing! Imagine that for just 33 cents per day.
Philadelphia Area Information
---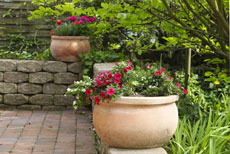 Popular nicknames for Philadelphia are Philly and The City of Brotherly Love, the latter of which comes from the literal meaning of the city's name in Greek. Philadelphia is known for its arts and culture. The cheesesteak and soft pretzel are emblematic of Philadelphia cuisine, which is shaped by the city's ethnic mix. The city has more outdoor sculptures and murals than any other American city, and Philadelphia's Fairmount Park is the largest landscaped urban park in the world.
Philadelphia's neighborhoods are divided into large sections—North, Northeast, Northwest, West, South and Southwest Philadelphia—all of which surround Center City, which corresponds closely with the city's limits before consolidation in 1854. Each of these large areas contains numerous neighborhoods, some of whose boundaries derive from the boroughs, townships, and other communities that made up Philadelphia County before their absorption into the city.
- Source: Wikipedia
Philadelphia Homes & Neighborhoods We Service
---
Art Museum Philadelphia
Bella Vista Philadelphia
Callowhill
Chinatown
East Falls
Fishtown
Fitler Square
Girard Estate
Graduate Hospital
Northern Liberties
Old City
Packer Park
Pennsport
Powelton Village
Queen Village
Society Hill
South Philadelphia
Washington Square West
Fitler Square
Washington Square
Society Hill
Queens Village
Logan Square
Graduate Hospital
Old City
Art Museum
Aldan
Boothwyn
Broomall
Chadds Ford
Chester Heights
Cheyney
Clifton Heights
Clifton Hts
Collingdale
Colwyn
Concordville
Crum Lynne
Darby Township
Drexel Hill
East Lansdowne
Eddystone
Essington
Folcroft
Garnet Valley
Glen Mills
Glen Riddle
Glenolden
Haverford
Havertown
Marcus Hook
Milmont Park
Morton
Newtown Square
Parkside Manor
Primos
Prospect Park
Radnor
Ridley Park
Rose Valley
Secane
Sharon Hill
Strafford
Swarthmore
Tinicum
Upper Chichester
Upper Darby
Villanova
Wallingford
Wawa
Wayne
Woodlyn
Yeadon
Audubon
King of Prussia
Radnor
Valley Forge