Del Val is a Realtor member of the National Association of Realtors (NAR) following the Code of Ethics and conducting our business in that manner. We are members of the National Association of Residential Property Managers (NARPM), an organization of professionals that specialize in the management of single-family homes and small apartments. Del Val is also a member of the Better Business Bureau (BBB). Our property managers, agents, and staff receive industry specific continuing education and market information.
Directors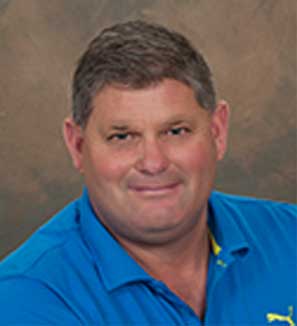 Jim McEachern
President of Del Val Maintenance
jmceachern@delvalproperty.com
Read Bio +
Jim Mceachern worked for many years in the Philadelphia area completing repairs and construction of homes before he joined Del Val Realty & Property Management 15 years ago.
As President of Del Val Maintenance, LLC he oversees and schedules his maintenance team each week to make repairs to our rental properties. Jim is a hands-on manager in that he visits each property personally and knows it well. He also prepares quotes for repairs or rehabbing of a property. He coordinates with local Townships and Municipalities for Licensing and Inspections of our Owner properties, which is important as each area has different requirements for licensing the property for rental.
Jim is well known to our owners as he actively communicates with them about their property and what is best for them. As each of our Del Val owners believe that their property is the most important property we have, Jim works hard to bring value to each owner when it comes to their biggest investment, their property!
SCHEDULE A MEETING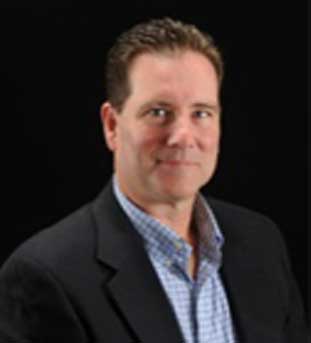 Michel Lautensack
President, Principal Broker
mlautensack@delvalproperty.com
Read Bio +
Michel Lautensack oversees all aspects of Del Val where he combines his business, financial and marketing skills to help deliver superior results and grow the company. Mike is a licensed real estate agent and principal broker. He is also a member of the National Association of Residential Property Managers (NARPM) and holds the prestigious Accredited Residential Manager® (ARM®) designation through the Institute of Real Estate Management. Prior to starting Del Val, Mike worked in the corporate world serving as a turnaround consultant and financial manager in the healthcare industry.
SCHEDULE A MEETING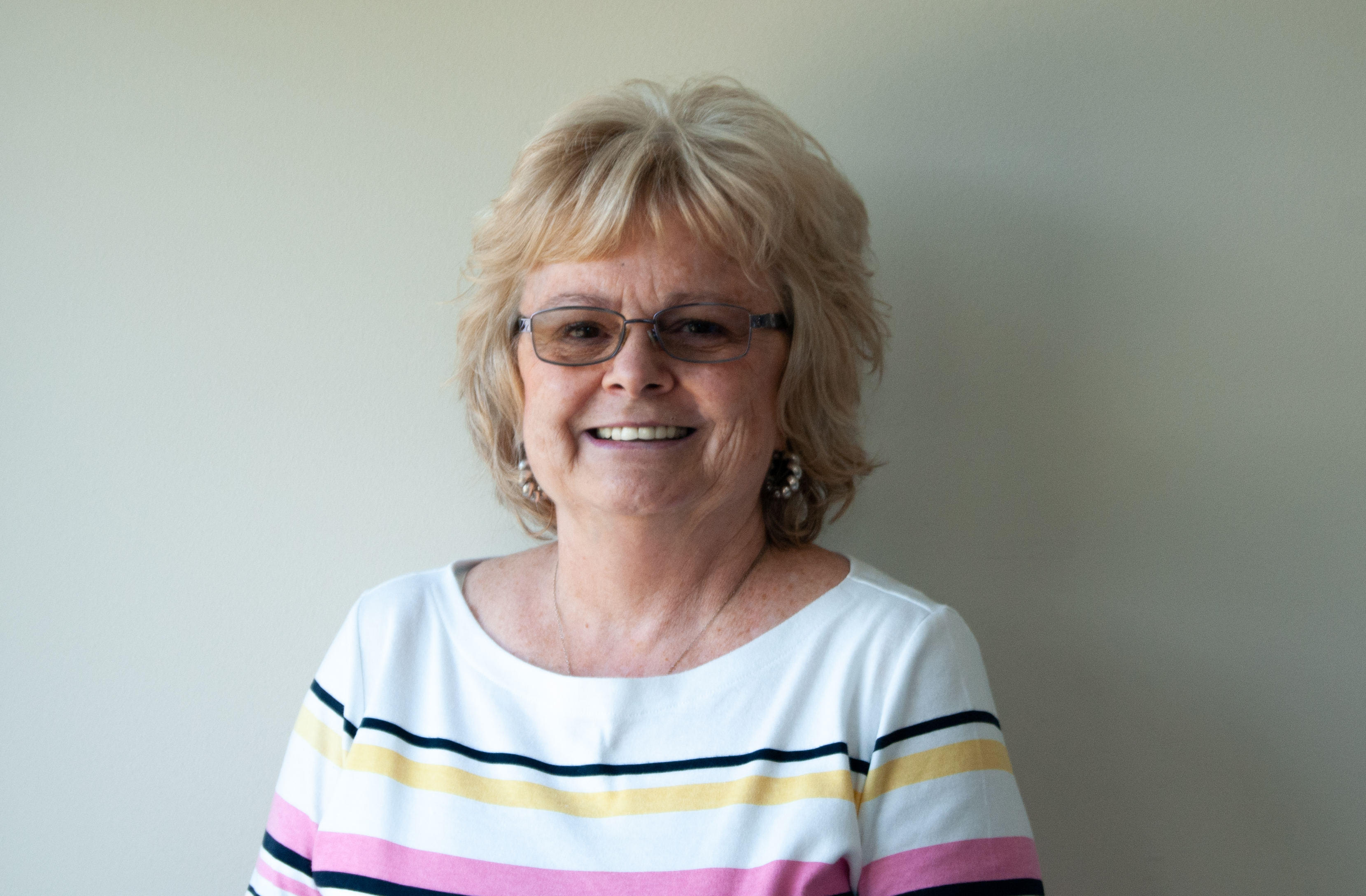 Mary Ann Brennan
Director of Rental Services
MBrennan@delvalproperty.com
Read Bio +
Mary Ann Brennan is our Director of Rental Services. Working in the Real Estate Industry as a Sales Agent and in Property Management, Mary Ann has a wealth of knowledge and experience which lends to her ability to support every aspect of our company. She works hard to give everyone a personalized experience with Del Val. Mary Ann and her team are committed to giving their best effort each day to ensure that your experience, no matter what your relationship with Del Val, to be the utmost in customer satisfaction and trust.
SCHEDULE A MEETING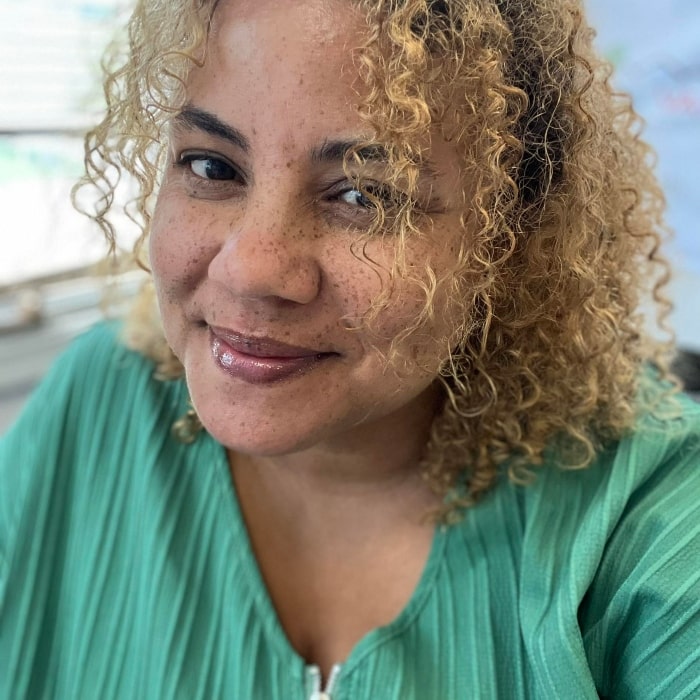 Elisha Heebner
GRI, Director of Sales and Leasing
Eheebner@delvalproperty.com
Read Bio +
Being exposed to the family business, Elisha realized that Real Estate is where her heart lies. Elisha joined Del Val Property Management after her move from Florida to Pennsylvania. With several years in the insurance industry dedicated to commercial property, general liability and specializing in solving corporate problems with expertise and finesse, Elisha transferred that path to all things real estate. From experience as a homeowner to negotiator on complex short sales, relocation, REO's, to new construction & property management, Elisha is the source. Elisha takes her unique skill set, and over ten years of property management experience and makes them work for you. Her purpose is to help her clients achieve their goals and dreams through listening, planning, and taking the action necessary to manage their home. Elisha specializes in property management as many homeowners today need a competent, caring person to handle these affairs for them. Professionally, it is her duty to provide services to her clients with integrity, competence, and confidentiality.
SCHEDULE A MEETING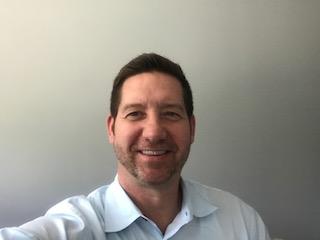 Jim Curren
Director of HOA Services
jcurren@delvalproperty.com
Read Bio +
Jim Curren is our Director of HOA Services. Working in the Real Estate industry as a licensed real estate agent in Delaware, Military Privatization, new development construction, commercial property management and affordable housing, Jim has been able to utilize his hands-on experience in management and consulting to become a resource for his teammates. Jim and his teammates are focused on customer service. Working in tandem with Communities to enhance their home life experience.
SCHEDULE A MEETING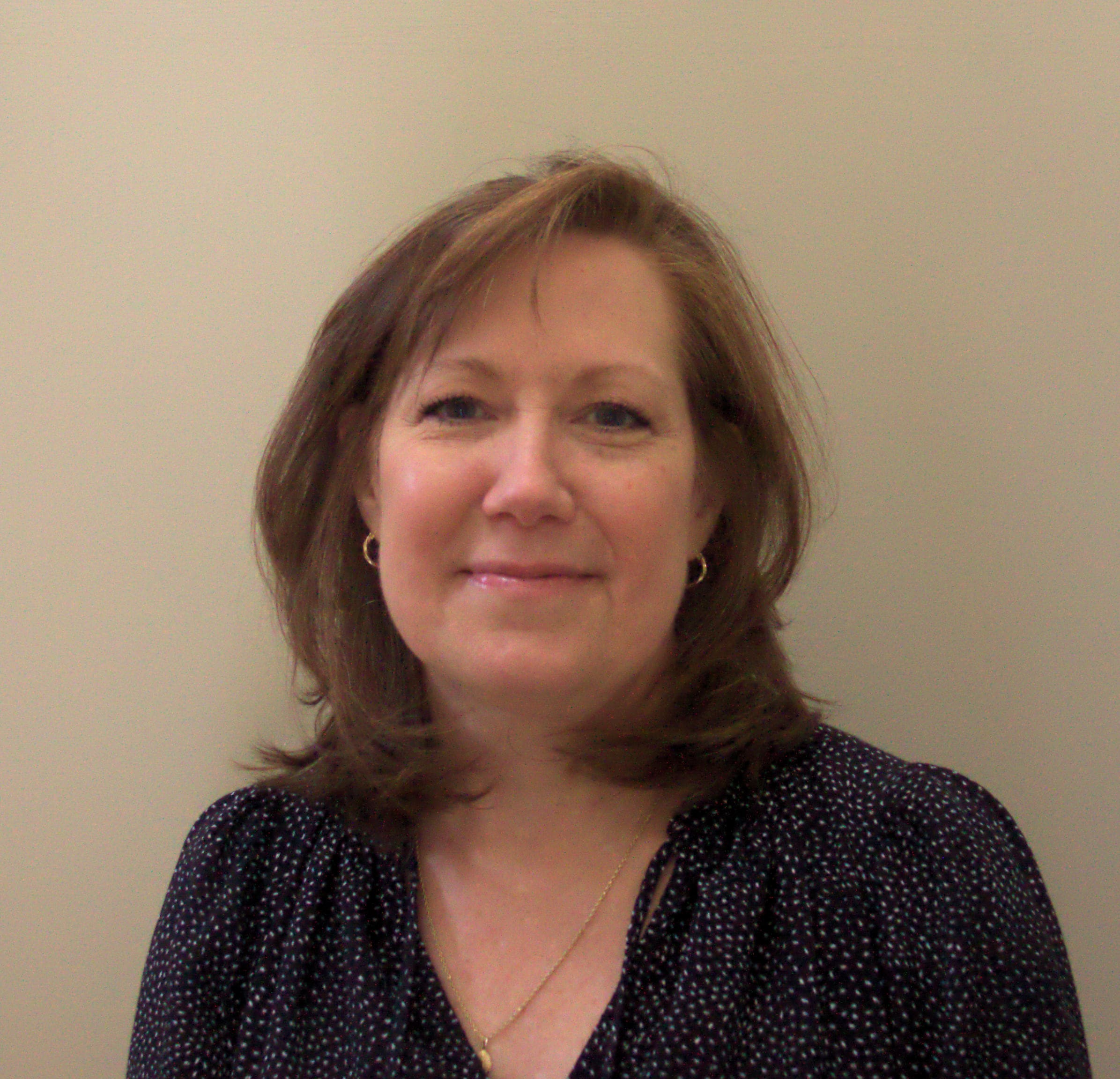 Kathleen Wolfe
Director of Accounting Services
Read Bio +
Kathy, Director of Accounting Services. Kathy brings over 30 years of Accounting experience to Del Val Realty & Property Management along with her can-do attitude Kathy is known for dedicating herself to the best quality effort in every endeavor she undertakes. When she's not lending a helping hand in her professional life, she can be found spending time with her husband, two children and extended family.
Property Managers - Rental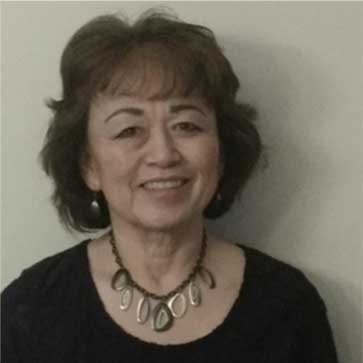 Harumi Russell
Property Manager
hrussell@delvalproperty.com
Read Bio +
Harumi Russell is a dedicated and experienced professional who joined Del Val in April of 2015. She came to Del Val Realty & Property Management with a wealth of experience which includes but is not limited to management, contracts and lease work, accounts payable, scheduling, troubleshooting, work orders, identifying fraud, project and administrative work. Harumi is a very detail-oriented team member with a strong work ethic who delivers best in class customer service every day.
SCHEDULE A MEETING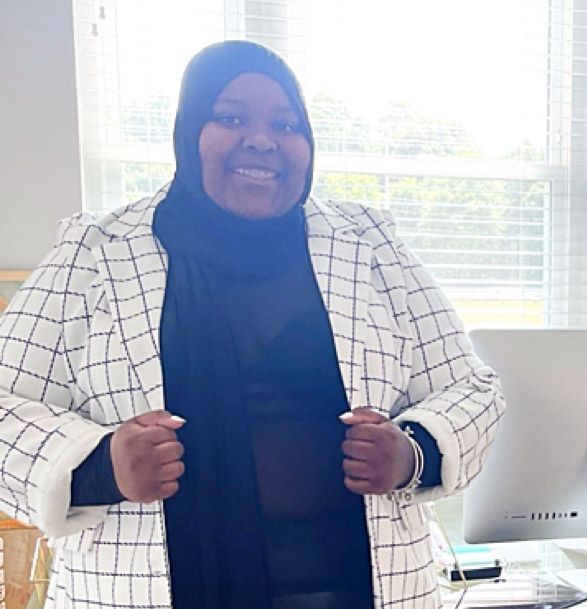 Cha'ron Reid
Senior Property Manager
Read Bio +
Cha'ron Reid is a Senior Property Manager who became a part of the Del Val family in May 2022! She is a newly licensed Realtor with years of leasing and property management experience. Originally from the City of Brotherly Love (Philadelphia), Cha'ron has spent the past 7 years working in Montgomery and Chester counties. As a Property Manager she takes the needs of her property owners and tenants extremely personal! In her free time Cha'ron is either coaching rising entrepreneurs or TikTok'ing. Cha'ron prides herself in having great organizational and interpersonal skills and is eager to provide the highest customer experience possible.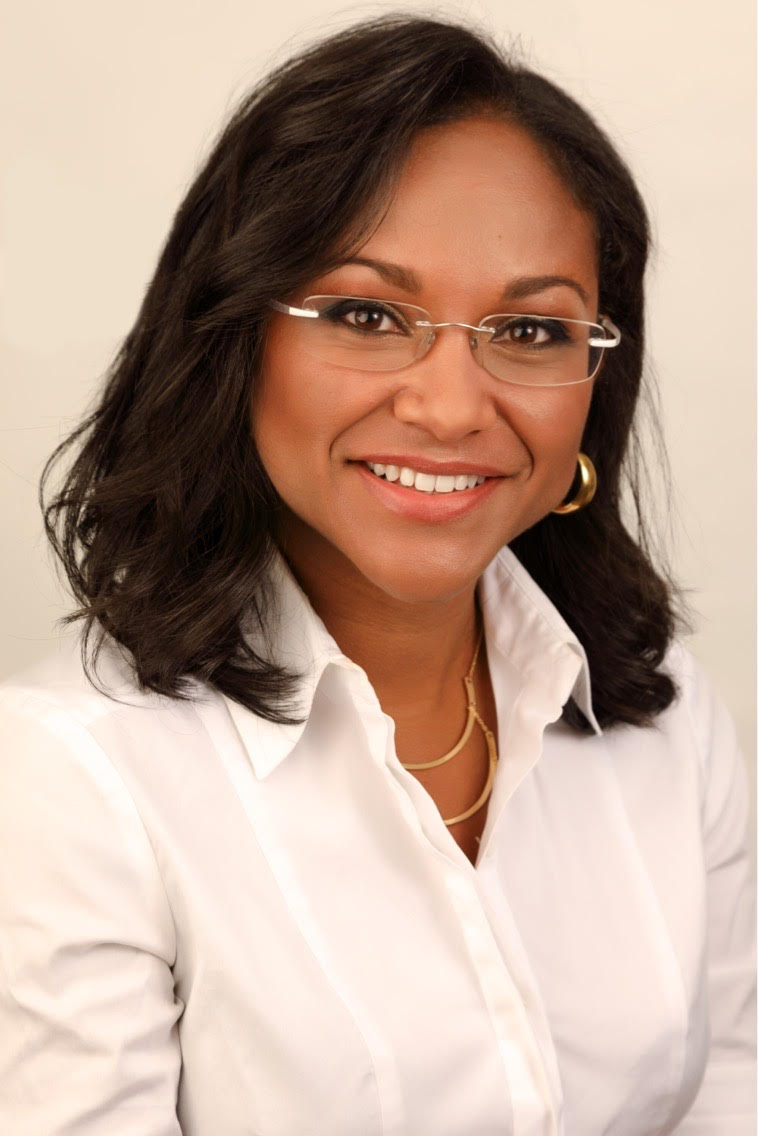 Chrystele DeSouza
Property Manager
Read Bio +
Chrystele, a licensed Realtor who knows that real estate is not just about property but also about creating relationships. With a distinguished background as a quality management and Human Resources specialist and over 15 years of experience as a real estate investor in both France and the US, Chrystele brings t op-notch customer service, care and confidentiality. Her experience includes rent collection, maintenance requests, filing vacant units. Chrystele's reputation is one of integrity and utmost discretion; showing intuition and sharp negotiation skills.
An engineer by formal training, Chrystele uses her critical analytical skills to advise investors and assist tenants. Past customers remark on her careful listening skills, patience and willingness to gently educate tenants, buyers and sellers.
SCHEDULE A MEETING
Kevin Stone
Assistant Property Manager
Read Bio +
Born in the heart of North Philadelphia Kevin K. Stone Jr. entered the industry of real estate with full force! Averaging 13 leases a month at a 500-unit garden-style community, Kevin embraced the world of real estate as it hugged him back. Kevin became a licensed real estate agent and Realtor in 2015 and since has continued to expand his knowledge and experiences. From assisting with developing new businesses and providing extensive knowledge to private investors to becoming a five-star property manager at multiple luxury multi-family communities. Kevin is always looking to help his clients and co-members with a helping hand, a smile, or just a fun fact.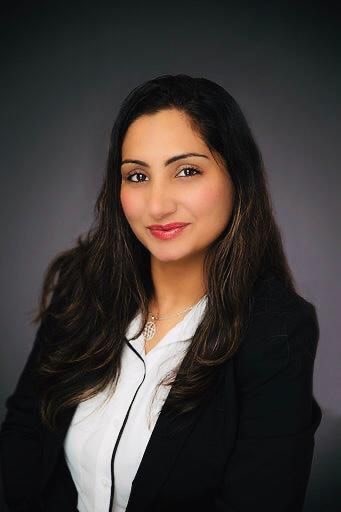 Preeti Raj Kumar
Property Manager
Read Bio +
A Licensed Realtor since 2018 with years of experience in Leasing and managing Multifamily Properties. Originally from Chadds Ford, Pennsylvania. Preeti has spent the last 5 years in Multifamily properties in Delaware County. As a Property Manager she takes the needs of her property Owners and tenants extremely personal. In her spare time Preeti reads books or listens to music. Preeti prides herself in having great organizational and interpersonal skills and is eager to provide the highest experience possible to delight.
SCHEDULE A MEETING
Property Managers HOA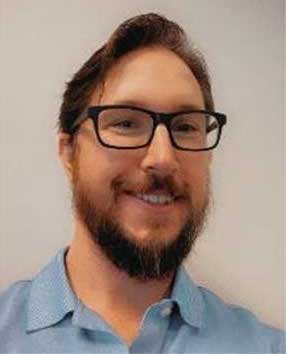 Alex Dusewicz
Assistant Director of HOA/Property Manager
adusewicz@delvalproperty.com
Read Bio +
Alex Dusewicz is the most recent addition to our team of Property Managers in the HOA Division. He was born and raised in Chester County, not far from where he currently resides. Alex brings to us over 13 years of property management experience with a background in residential property maintenance. His well-rounded skill set and hands-on approach allow him to address challenges from a holistic perspective.
SCHEDULE A MEETING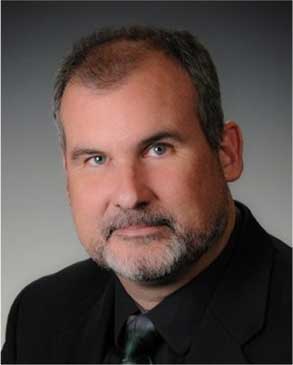 Paul Joslin
Property Manager
pJoslin@delvalproperty.com
Read Bio +
Paul Joslin is one of our dedicated HOA property managers. He currently manages 22 of our associations, drawing on the skills he has developed and refined during his nine years in property management. Paul has been with Del Val since the spring of 2018 and offers his vast experience with coordinating/managing property maintenance projects and improvements as well as his fine-tuned people skills and problem-solving acumen. Paul's confident experience, calm demeanor and communication talents benefit the boards and property owners in the communities he serves.
SCHEDULE A MEETING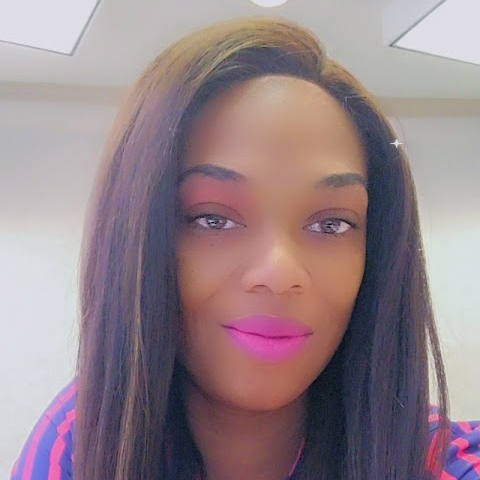 Alisha Wallace
HOA Property Manager
awallace@delvalproperty.com
Read Bio +
Alisha Wallace has an extensive background with 10+ years of Facilities Management experience. She also has 3 years experience in Residential Property Management & Maintenance. Alisha recently joined our HOA Department here at Del Val Realty & Property Management. She has a pleasant, go-getter attitude and is always willing to help. She is well-rounded and can adapt well to any situation. Consider yourself lucky if you have her as your property manager.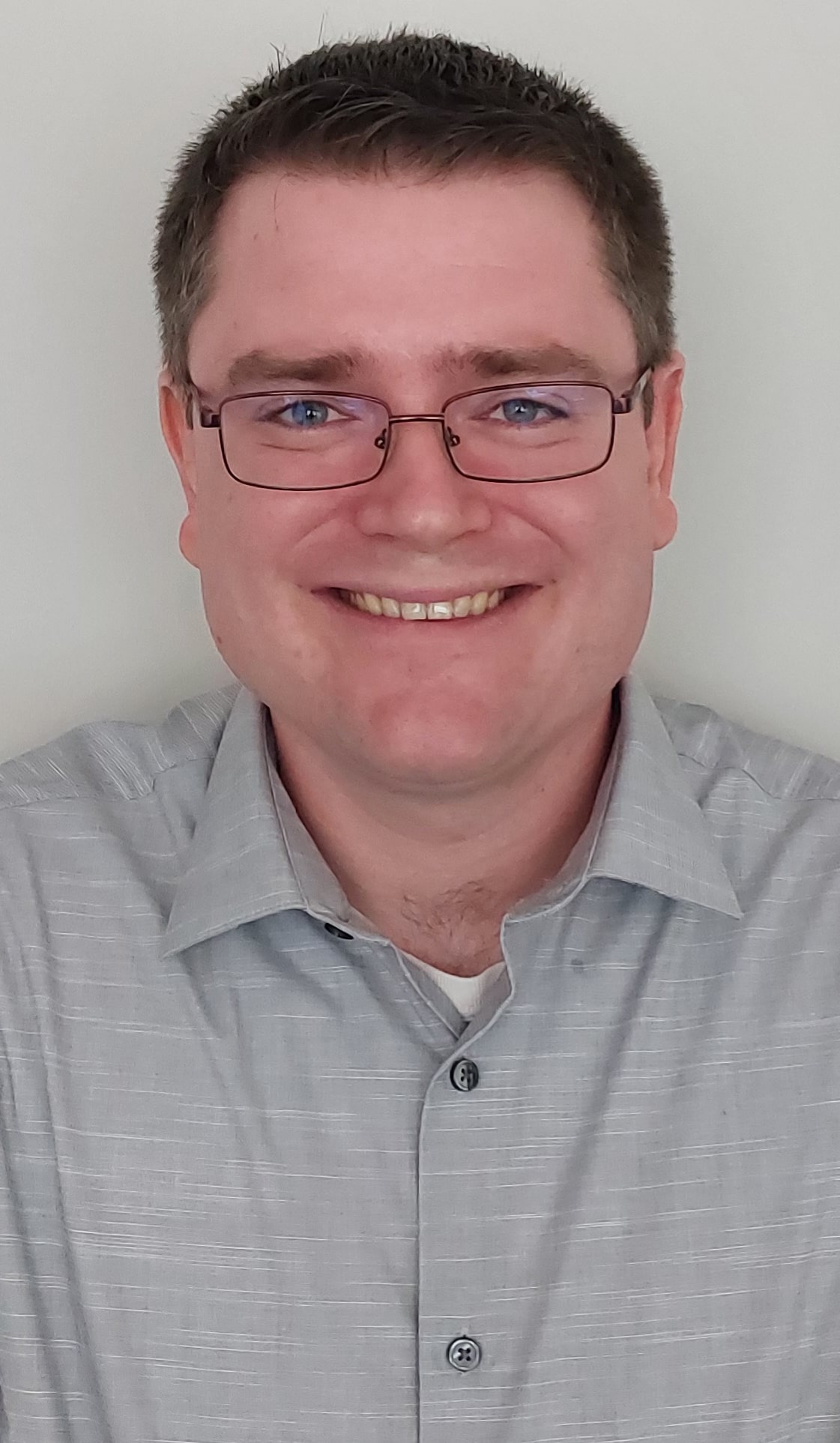 Ian Maloy
HOA Property Manager
Read Bio +
Ian Maloy joined the Del Val team as an HOA Property Manager in late Summer of 2022. Ian is a longtime Chester County resident and brings a unique blend of calm professionalism and quick learning abilities to the department. His assiduity enables him to expertly handle even the most extreme of circumstances. He is a valuable asset to any community that he works with.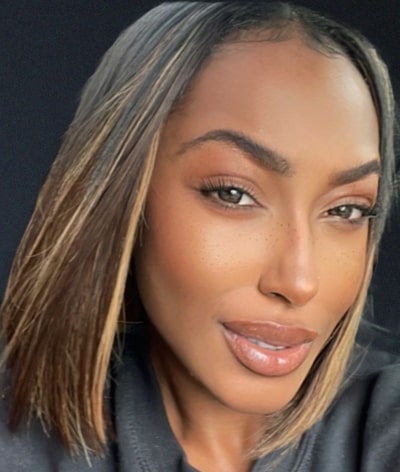 Lauren Messam
HOA Property Manager
Read Bio +
Lauren Messam-Williams has an extensive background with 7+ years of multifamily property management experience. As a former residential property manager , Lauren enjoys working with owners and tenants to ensure their home remains a great place to live . She is a native of Philadelphia, PA however recently relocated from the fast-growing Atlanta market in which her professional career began. Lauren recently joined our HOA Department here at Del Val Realty & Property Management. She is customer-focused, outgoing, and always has a positive attitude. In addition, she truly cares about all of her clients and is always willing to help. Lauren values communication and is motivated by growth.
Staff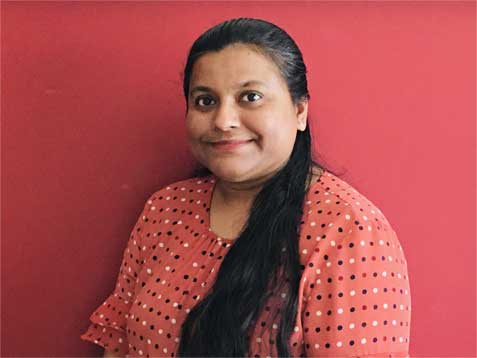 Seema Raman
HOA Financial Manager
sraman@delvalproperty.com
Read Bio +
Seema brings four years' experience in AP, AR. She holds a bachelor degree in Commerce and a Masters Degree in Finance. Seema handles the billing and receivables of the HOA department.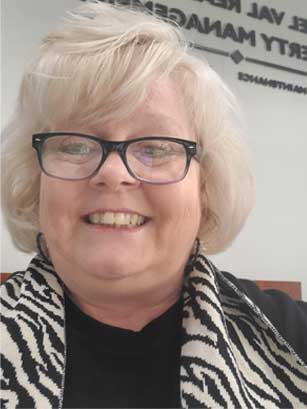 Jeanne Jantzi
Front Desk Administrator
Read Bio +
Jeanne has been with Del Val for 3 years. She answers phones and directs the calls to the property managers. Jeanne loves speaking to tenants, owners, and vendors. Prior to Del Val, Jeanne was in the food industry working as a caterer for twenty years. When she is not working , Jeanne takes care of her grandchildren.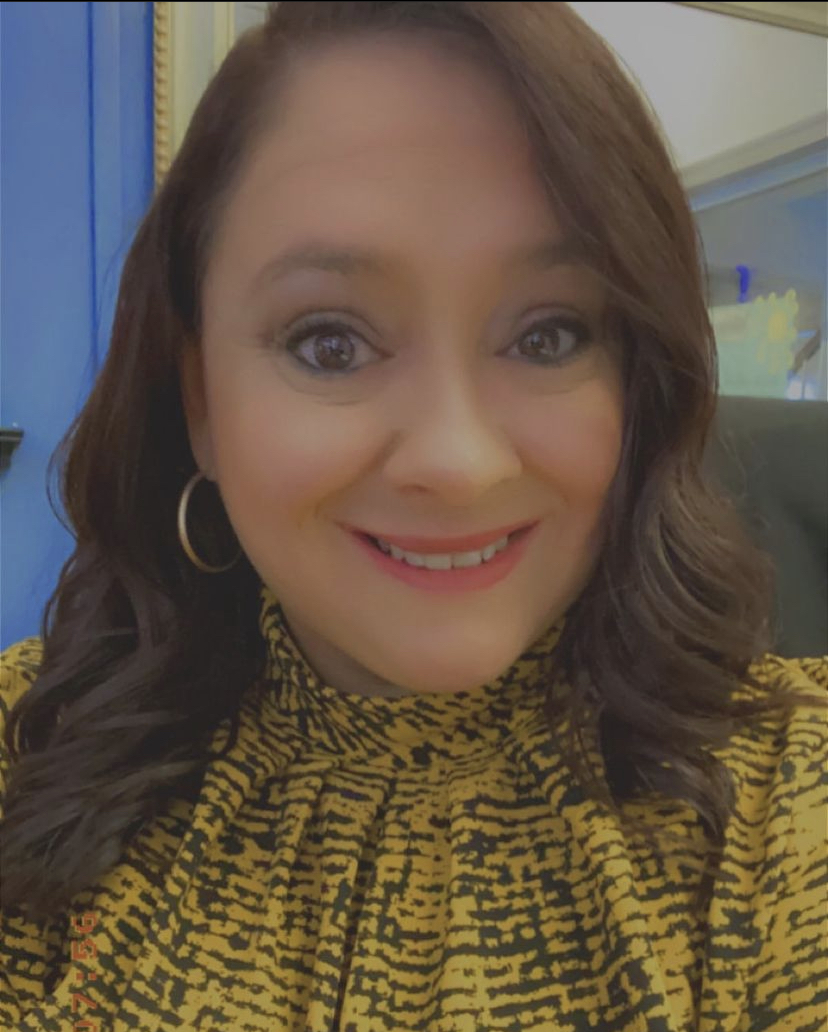 Dorothy Gibson
Tenant Onboarding Manager
Read Bio +
Dottie is a Maine native and moved to Pennsylvania in 2004. She has many years experience working in Property Management. In Dottie's free time she enjoys cooking/catering for events and doing outdoor activities with her family. Dottie brings a can-do attitude and who is someone you can depend on.
Sales/Leasing Agents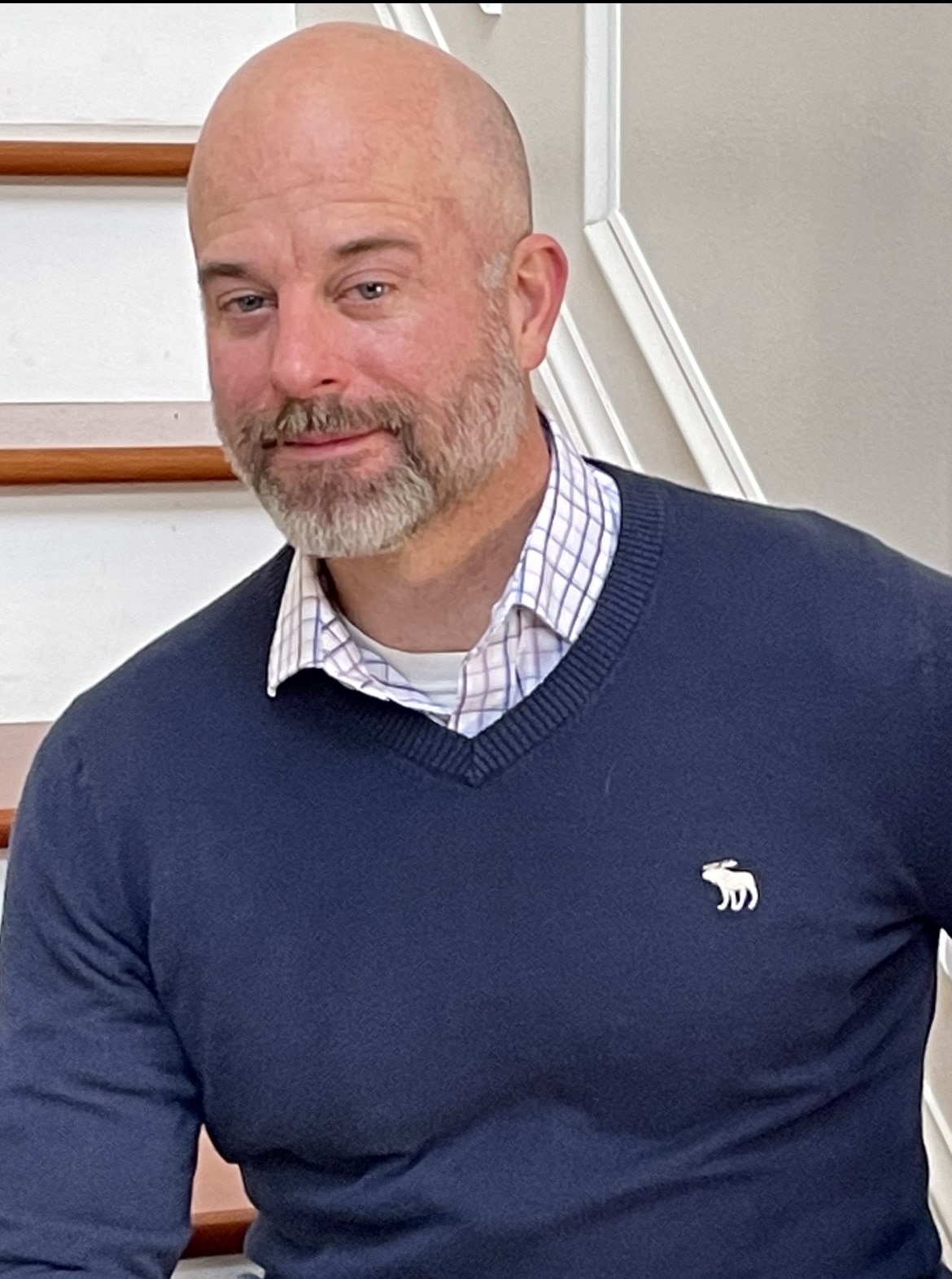 Michael Lamirande
REALTOR, Leasing Agent
Read Bio +
When you work with Mike, you will receive a knowledgeable and professional real estate agent, a committed ally to negotiate on your behalf, and a streamlined approach to buying your home, with the backing of a trusted company, Del Val Realty & Property Management. He is also an avid real estate investor with a clear mindset in finding the right deals to help build your portfolio.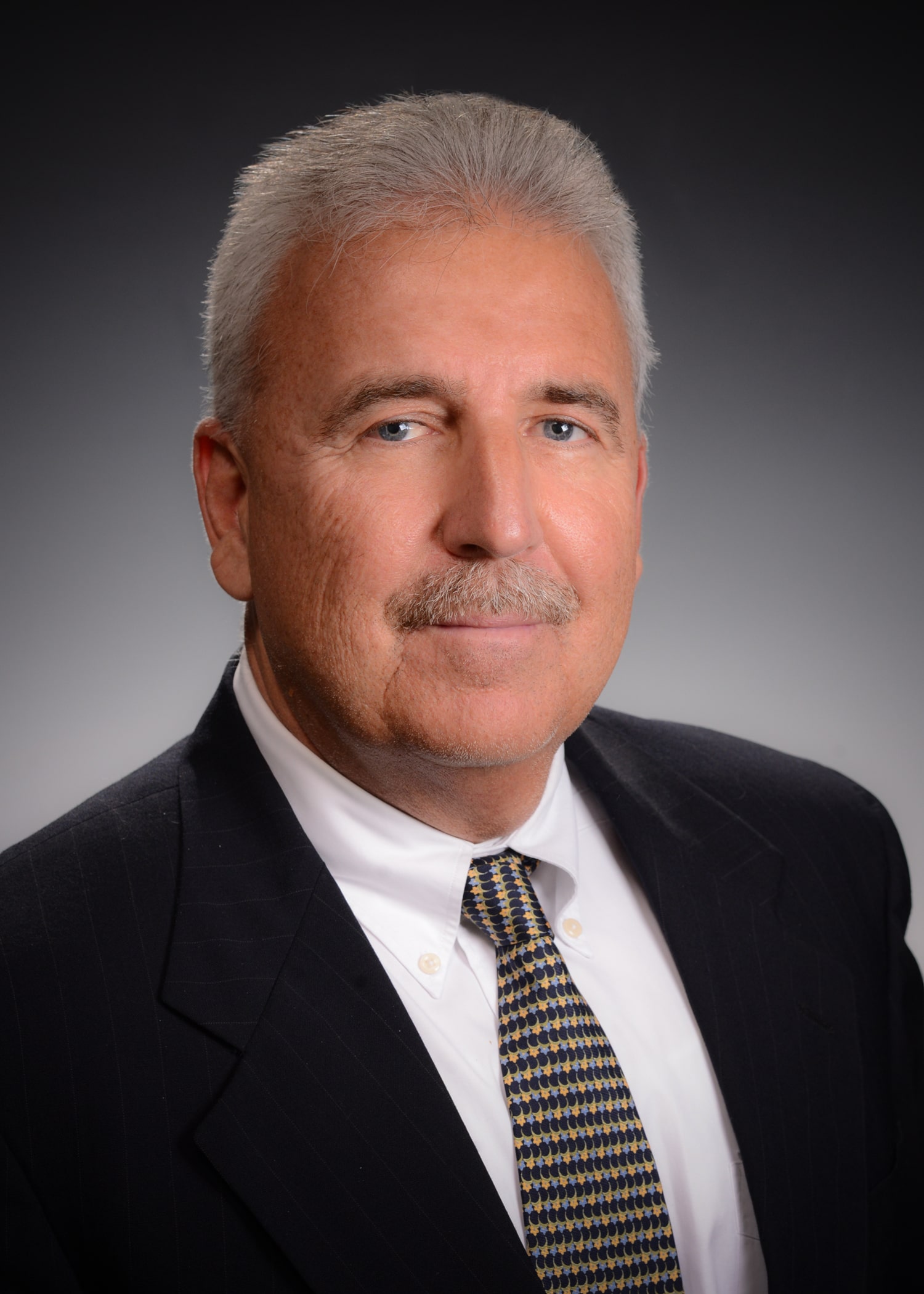 Mark Furia
REALTOR, Leasing Agent
mfuria@delvalproperty.com
Read Bio +
Mark Furia has successfully operated many businesses in the past 38 years, his first was a regional courier company started in 1984 that provided area business with customized delivery solutions for all their time sensitive delivery needs. Named in 1997 as one of the fastest growing companies by the Wharton Business School and the Philadelphia Business Journal, Mark's company went on to new heights and was later sold to an Inc. 500 company in late 2000. Mark stayed in the industry for a few years as an Independent transportation consultant helping other large national companies acquire smaller companies. In 2004 with an interest in real estate and home building, Mark launched his second company specializing in the sales, development and financing of manufactured housing, also known as pre fab. Mark has developed, built and rehabbed over 100 homes to date, retaining several property's as part of his own investment portfolio as lender, owner and or landlord.
After receiving his PA Real Estate License in 2011, Mark then joined a startup firm as a strategic partner with the goal of developing its services of residential leasing and property management into the Chester and Montgomery County Market. After 4 years and developing a portfolio of over 120 Investment properties under management, Mark wanted to work with a firm who shared his goals of providing "service excellence" to his clients and joined Del Val Realty and Property Management in March of 2015 to further expand their portfolio of quality investment properties and also offering his clients additional services including the ability to sell their Investment asset. To date, Mark has successfully negotiated over 1500 leases, 50 plus sales and listed over 250 Managed units and retains a personal portfolio of 5 Investment properties himself.
You can reach Mark at 484-686-2423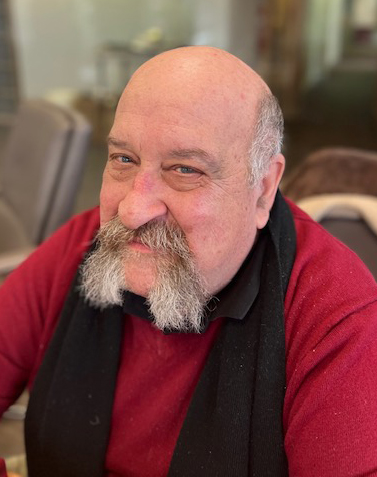 Mitch Finkelstein
Read Bio +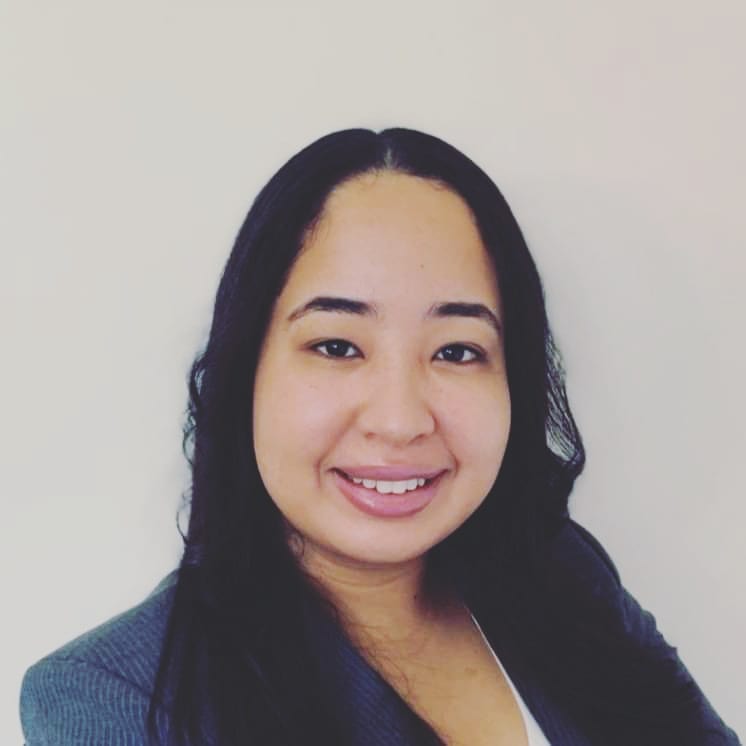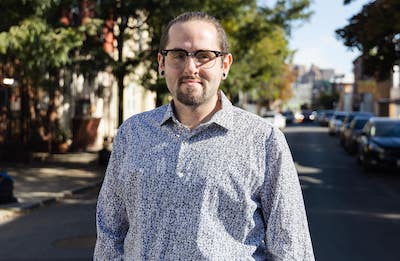 Steve Casey-McLoughlin
CAP-OM - Leasing Agent
Read Bio +
Steve is a NYC native and moved to Philadelphia in the summer of 2021! He is relatively new to being a licensed Realtor, however he has many years experience working in Real Estate Development and Property Management. Steve is an Eagle Scout and in his free time he enjoys exploring the city, camping, hiking & anything outdoors. He is also heavily involved in his local community in South Philly, volunteering with the local Boy Scout troops and other community organizations. He considers himself to be a #CommunityRealtor because he really likes to connect with his clients and the communities that he serves to be the most effective Realtor & property manager that he can be. Steve is a proud member of the Tri-County Suburban Association of Realtors and he is looking forward to helping you with all of your renting & property management needs!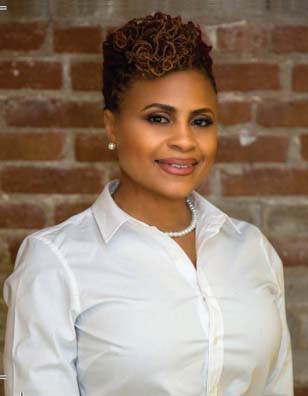 Arica Miller
REALTOR
Read Bio +
Meet a passionate and dedicated real estate professional with over 16 years of experience in the industry. As a Realtor, I pursued this career path not just for financial independence but also to have control over my own destiny. Starting out in financing gave me valuable knowledge and insight that has helped me educate my clients completely.
MY WHY my 7+ children , family, my parents, and the desire for personal freedom. I find great fulfillment in helping families achieve one of their most essential needs, purchasing a home. The best part of being a Realtor is inspiring and helping families realize their dreams. I have built my business from the ground up, which instilled within me a sense of pride and accomplishment.
I am grateful to God, and I have a fantastic team and assistants that are always there to help. Together, we can achieve our desired goals, and I believe that the time and effort I put into my clients and business now will determine how great the rewards are in helping families realize their dreams of homeownership.
For me, impacting the lives of others positively is my greatest achievement. Going above and beyond what's expected of me is what I strive for in every transaction. I believe that if you are passionate about something and love what you do, the results are always priceless.
As a Realtor, I have assisted clients with real estate transactions such as purchases on residential and commercial property transactions, rehab projects and construction purchases. My clients range from first-time homebuyers, investors, and self-employed individuals to those who know nothing about purchasing a home or commercial property. My mission statement is "Here to serve and walk you through it all."
If you're thinking about becoming a Realtor, my tip for you is to go for it! I encourage everyone to pursue their dreams and take a leap of faith. Every great business began with an idea, and you never know where the road will take you if you don't travel on it.