Realtors: Learn How to Convert Your Investor Clients into Cash!
Property Management Referral Program
---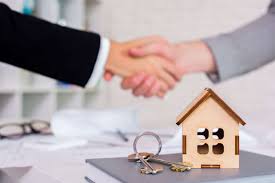 Do you have investor clients that might need property management services? If so, why not make some nice cash by helping your clients and referring them to us to manage and lease their properties!
Del Val Realty & Property Management ("Del Val") manages over 1,800 residential rental properties in the Philadelphia area. We have over 18 years in business and have almost 530 google ratings with an overall 4.1 rating. We have some of the best management programs in the country. And we are looking to grow.
So, if you have investor clients with properties to manage or rent why not make some extra cash!
If you refer a client to Del Val and we manage their rental property(ies), you get the following:
Either a $250 cash payment or 33% of the monthly management fees for the first year (you pick).
If you lease the property, we pay 25% of the first month's rent as a co-op commission.
If we sell the property down the road, you get a 25% referral fee.
You could earn up to $909.60* for an average $1,500 rental property. Not bad!
And if that was not enough, If the owner decides to sell the property and uses Del Val as their sales agent, you will get 25% of the sales commission.
How it Works:
1) Complete the form on this page and submit your contact and referral information and we will add you as the Referring Agent in our Property Management Referral Program.
2) Referring Agents can earn up to 33% of the management fees for the first year. You can also lease the property and we pay 25% on the first months' rent as co-op commission.
3) You can even earn up to 25% of the commission if we sell the property.
*Assumes a monthly rent of $1,500 and total rent for the year of $18,000. Our management fee is 9%, or total management fees of $1,620. You can earn 1/3 of this amount, or $534.60. You can also rent the property and get 25% of the first moths rent , or $375.00. Total income to you is $909.60.